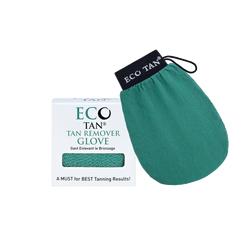 shopdrhowley
Eco Tan- Exfoliating Glove
Tan Remover Glove is an exfoliating mitt and an absolute 'must-have' product! 
This exfoliating body mitt can be used as a dry body buff, with body scrubs such as our Pink Himalayan Body Scrub or one of our body washes to reveal your smoothest skin yet.
The exfoliating glove is also the perfect tan remover. Use our exfoliating glove on ingrown hairs, flaky dry skin and rough, uneven skin. This glove is not only eco-friendly, it is also re-usable!