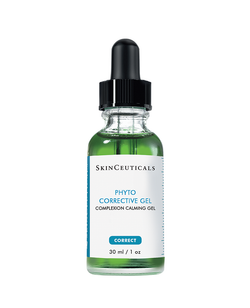 SkinCeuticals- Phyto Corrective Gel
A hydrating, soothing gel serum with botanical ingredients ideal to calm and hydrate skin while improving visual redness.
Great for sensitive skin, rosacea and acne prone skin. This anti-inflammatory gel is also antiseptic, oil-free and contains natural pigment-normalizers to help with discoloration. 
For normal to oily skin types.